World concept illustration.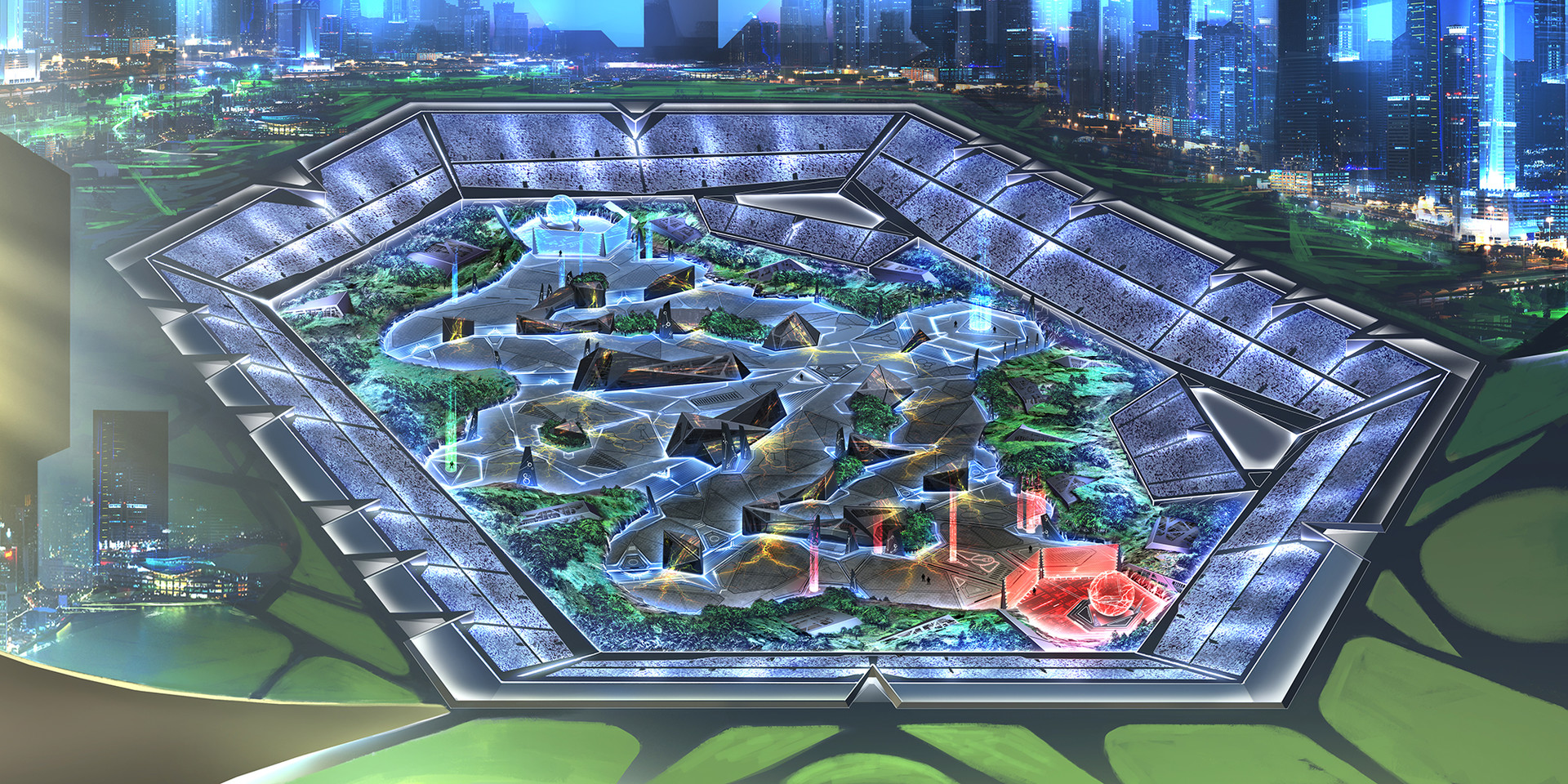 Arena and level design concept.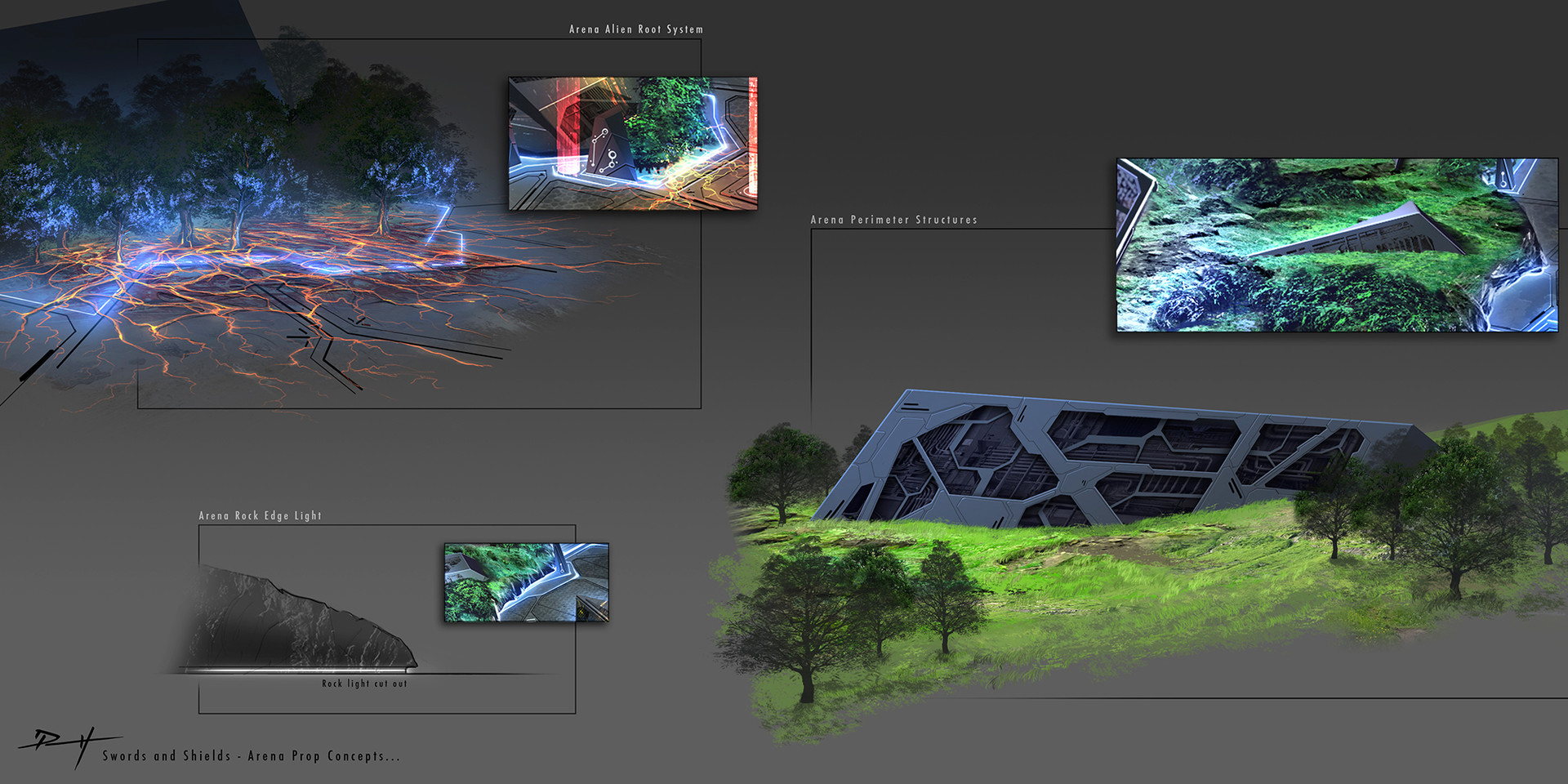 Battlefield prop details.
Concept and illustration designs of the environment, arena and level design work for an ongoing MMOBA development... More in to come.
I was given a specific brief of the world the team were wanting to create with a 'city of the gods' theme where the in the 'capital' would be the arena.